Easy to interpret reporting
Simplify your analysis and reporting with clear, intuitive results. One Codex reports the detection status and quality statistics for every virus in your sequencing data.
Sensitive viral detection
Identify 29 common human respiratory viruses with as few as 100 viral copies in one assay. One Codex has developed a custom bioinformatics workflow for the Twist Respiratory Virus Research Panel.
Rapid and accurate analysis
Upload your data to our one-click viral metagenomics analysis platform. One Codex automatically analyses your sample and reports the detection of each viral target.
Ideal for clinical research use cases
The One Codex platform is designed to support high volume clinical research workloads. Contact us to learn more about our sophisticated tools for collaborating on, reporting, and scaling your microbiome bioinformatics workflows.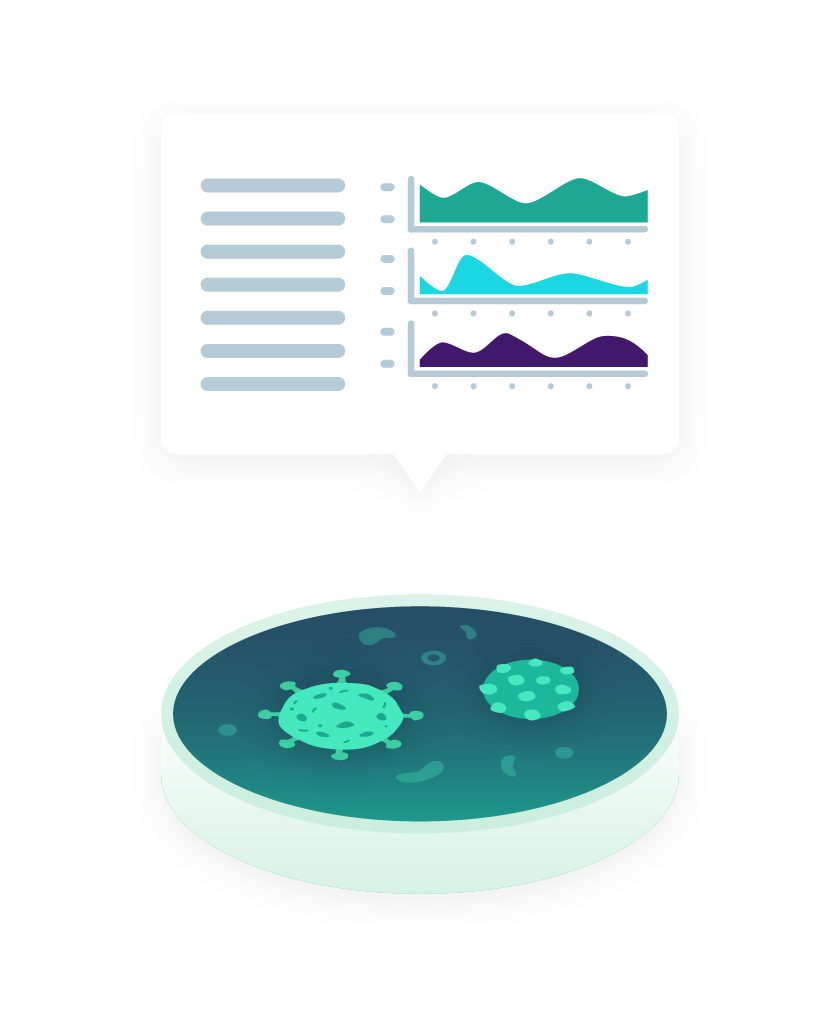 Trustworthy results
The One Codex viral metagenomics platform includes a dedicated analysis for the Twist Respiratory Virus Research Panel. The Panel is a culture-free, hybrid capture enrichment workflow capable of detecing 29 common human respiratory viruses simultaneously.
This means the report you see comes from a validated analysis designed specifically for this data type.