One Codex has partnered with 4bases to offer validated reagents for full-length 16S, 18S, and ITS metagenomics! Learn more →
Modernize your infection prevention and surveillance workflows
Deploy a genomics-based workflow for infection control, prevention, and pathogen surveillance with an easy to use, end-to-end solution from One Codex.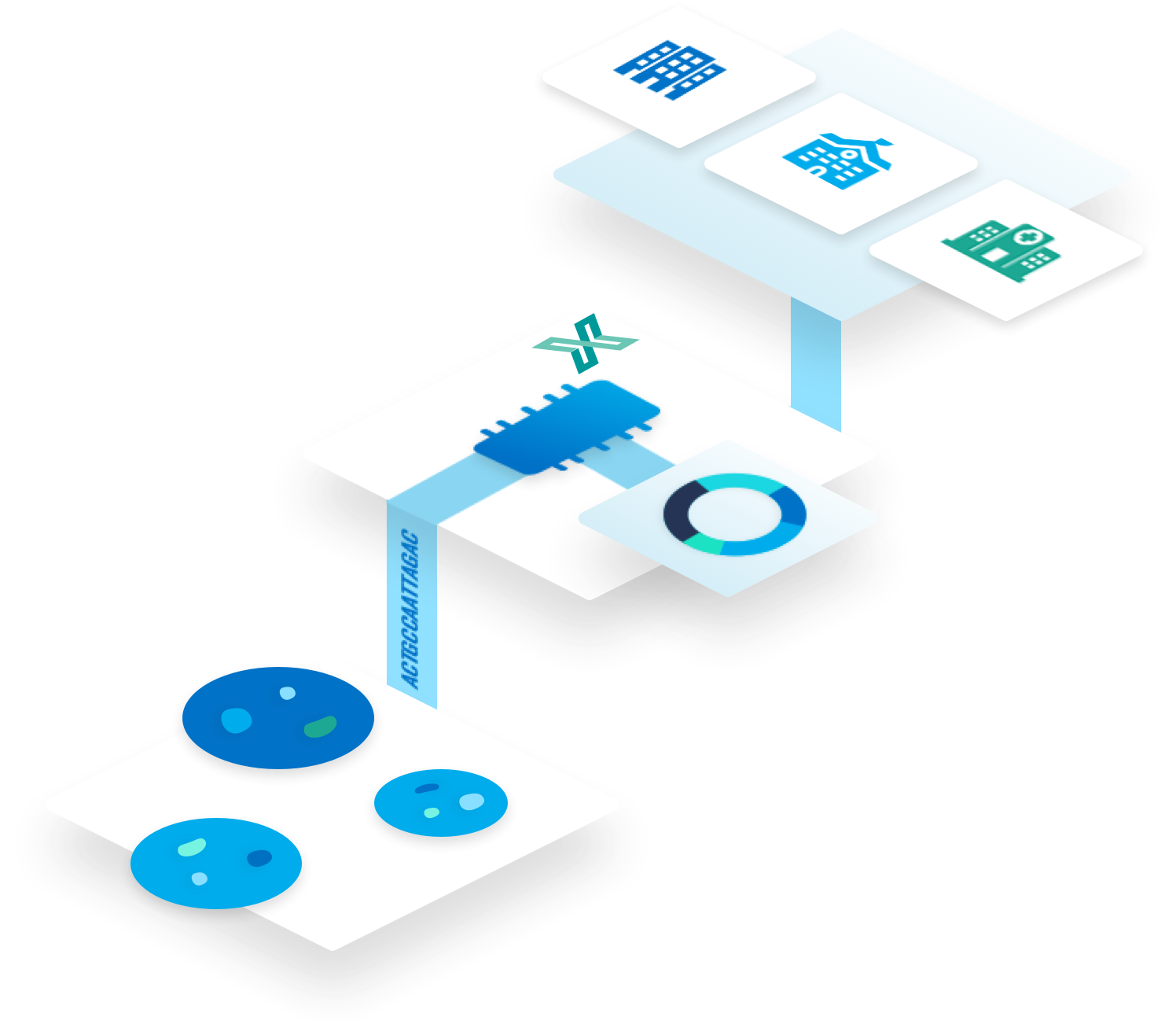 One Codex Facilitates Accessible and Reproducible Sequence to Epidemiologic Insight
Standardized genomics workflows are not currently mainstream in clinical and public health practice.
Variation in methods, expertise, and staff bandwidth leads to inconsistent results and outcomes within institutions and inhibits surveillance across the health system.
Mainstream microbial genome sequencing requires methods and interpretation that are automated, reproducible, quality controlled and accessible across organizations.
With One Codex, you can:
Power your precision infection prevention program
Monitor the most meaningful pathogens and populations
Identify insights sooner with an automated, easy to use analysis platform
Genomic Healthcare Epidemiology Analysis
One Codex provides an interactive view of location history, exposure and laboratory metadata in the context of genomic relationships. The platform integrates capabilities for sequencing, analysis, health record data tracking, interactive visualization and interpretation.
Evaluate published genomic outbreak datasets on the platform with respect to probable transmission events, microbial strain prevalence, antimicrobial resistance and virulence markers.