One Codex is Joining Invitae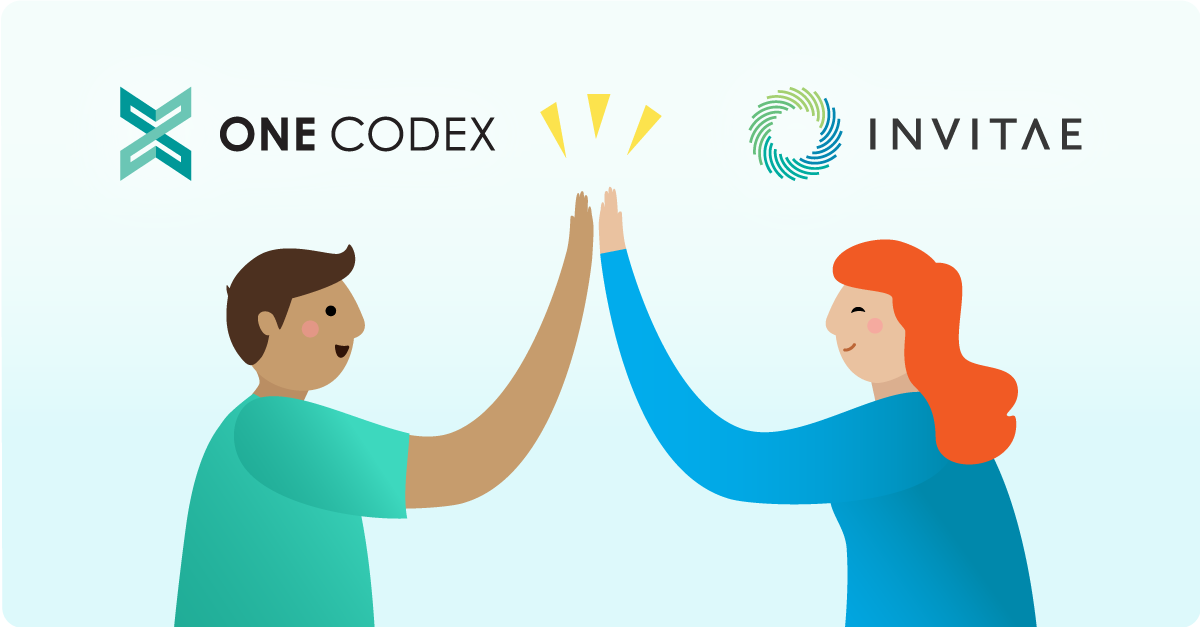 At One Codex our mission is to support and advance microbiome discovery through accurate, scalable, and easy-to-use software. By giving scientists better leverage over their genomics data, we've helped to accelerate programs in basic and translational research, infectious disease diagnostics, and therapeutics development.
I'm thrilled to announce that One Codex has been acquired by Invitae, where our full team will continue our work to make microbiome data more reproducible, more accessible, and ultimately translatable to clinical practice.
We wholeheartedly support Invitae's mission to bring comprehensive genetic information – human and microbial 🦠 – into mainstream medicine and improve healthcare for billions of people.
To our users: We could not have arrived here without your support and candid feedback as we built this platform. We do not anticipate any changes to the availability, reliability, or pricing of our existing offerings. We do, however, plan to add new features, capabilities, and products. So please stay tuned and, again, thank you!
– Nick and the entire team at One Codex